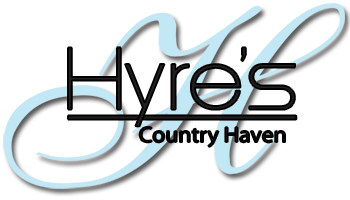 About Us
We founded Hyre's Country Haven in the belief that quality craftsmanship and commitment to customer service are the building blocks of a successful enterprise. Since the day we created our very first chair, we have never strayed from these principles – nor do we intend to.
A family-owned and operated business, Hyre's Country Haven takes great pride in creating superior outdoor furniture that has been enjoyed by individuals and families throughout the United States and Europe since 1991.
The Continued success of Hyre's Country Haven can be summarized in two words: Tradition & Reputation. Over the past 20 years, we have worked to ensure that the quality of our products is surpassed only by our commitment to our customers.  As a small, family-owned company, we know that our greatest resource is our name. Simply put, we will not put our name on a product that does not meet our strict standards of excellence.
Our Products

Hyre's Country Haven creates a range of quality Adirondack outdoor furniture. Constructed Exclusively out of Teak according to unique design specifications and exacting standards of craftsmanship, our products are as durable as they are beautiful, and are built for maximum comfort and enjoyment.

Our products are partially assembled and are shipped to you with detailed instructions outlining the final few assembly steps. Should you encounter any difficulties assembling our products, please contact us and we will be happy to to talk you through the process.