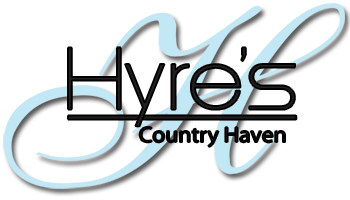 At Hyre's Country Haven, our Signature Teak Adirondack furniture is constructed of kiln-dried  3/4 inch plantation grown Teak wood. Plantation Teak is a tropical hardwood tree from the genus Tectona, endemic to Southeast Asia that is exclusively planted for the purpose of forestry mangagment, for either commercial or ecological purposes.  It is easily maintained and naturally insect-, fungus-, and rot-resistant. It is a strong wood and is a premier wood in the world for outdoor use and durability.  It is much more scratch-resistant than softer woods like cedar and pine. With best regards for the environment, our Teak wood is sourced from Teak plantations found in Indonesia.  Indonesian Teak plantations are controlled by Perum  Perhutani ( a state owned forest enterprise) that manages the country's forests.  

All of our exposed hardware is of the highest-quality stainless steel to eliminate rust and staining of the wood. Our bolts are of 5/16"-inch diameter to give us a strong securing fastener. We also use 5/16 -inch hanger bolts for fastening the back of the arm to the back leg. (A hanger bolt is a bolt that is a wood screw on one side and nut threaded on the other). Hanger bolts give the arm a very strong, sturdy and virtually unbreakable bond to the chair.

Some of the special features of our furniture include plugged screw holes that are sanded flush for a smooth finish. It has been our experience that plugged screw holes not only look and feel nice by adding a touch of quality, but they also provide a purpose. With basic counter-sunk screw holes, the wood has a tendency to surface-crack at the middle of the hole, and then extend to the end grain of the wood. Though this kind of cracking is not damaging to the furniture, we help prevent it by plugging the screw holes. We also provide button caps to cover screw holes that have to be left unplugged for shipping, leaving no exposed holes on the finished product.

All edges of our furniture are routered with a round-over. This gives our furniture a smooth, sculptured look and feel, and eliminates snags and splinters.

Hyre's Country Haven Signature Teak Collection comes to you with a Teak oil finish to bring out the lustrous beauty of the Teak wood.
Our exclusive
Signature Teak Finish
Hyre's Country Haven chooses to finish all of our Signature Teak wood with Teak oil.  The true beauty of Teak wood comes to life when finished with Teak oil.  The oil brings out the wood's very vibrant, deeply rich colors that brilliantly change with the direction of light.  Even with our professional application of Teak Oil, there is the option of letting the wood weather to the same soft silver grey color such as that of unfinished Teak.  If you choose to maintain the beauty of the finished Teak, Hyre's Country Haven provides all the instruction to do so.  Our Signature Teak finish gives you the true beauty of the Teak wood from the start and is the very best we offer.